Easter Brunch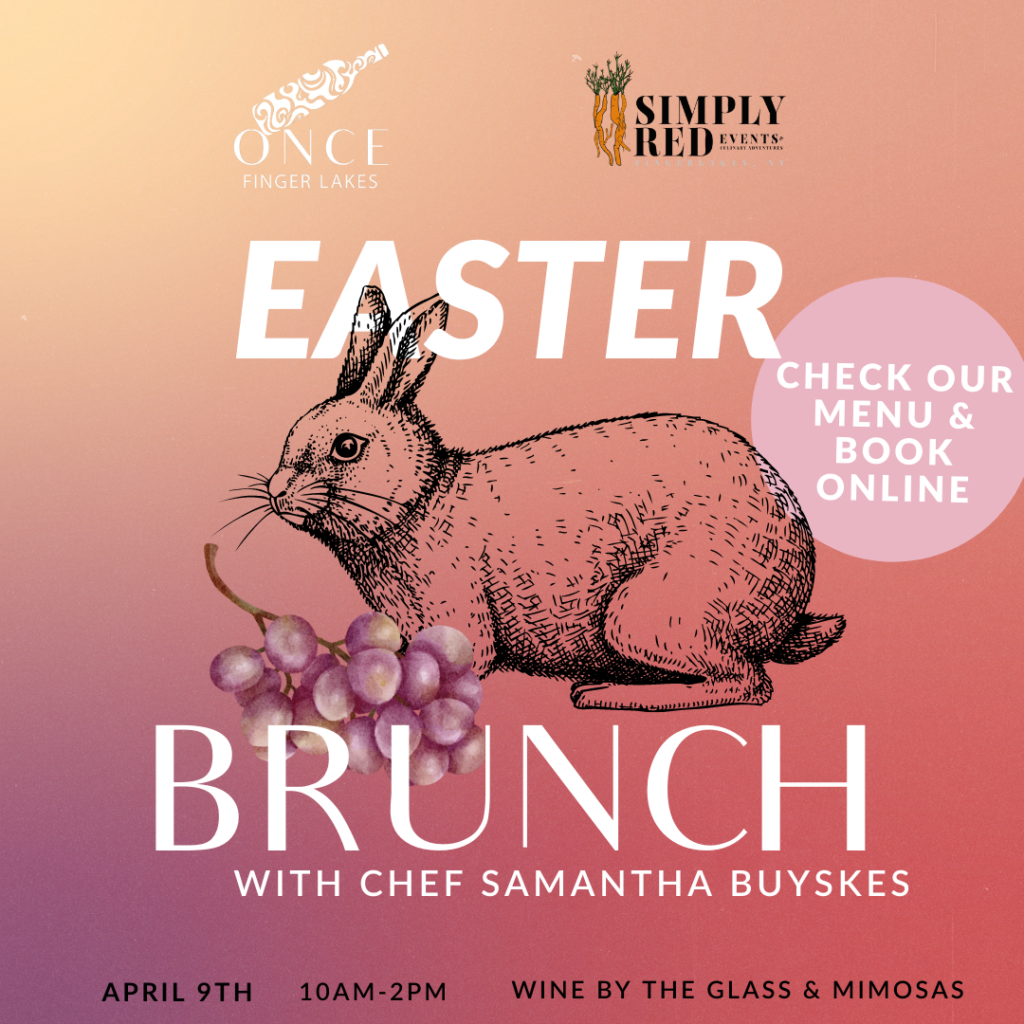 Join us for an indulgent Easter Brunch with renowned Chef Samantha Buyskes. The menu features everyone's craveable favorite dishes, as well as delectable internationally-inspired creations. Wine by the glass specials, mimosas, and breathtaking views of Seneca Lake will be the perfect pairing to make this brunch one to remember.
Reservations are $5 per person. The reservation fee, besides guaranteeing a table, enters each guest into a raffle to take home the Once Easter Basket that includes local wines, foods and merchandise.
Walk-ins welcome but reservations are strongly encouraged due to high demand and limited availability.
Check the menu below to see our delightful variety of brunch options! Menu is à la carte and dishes are individually priced.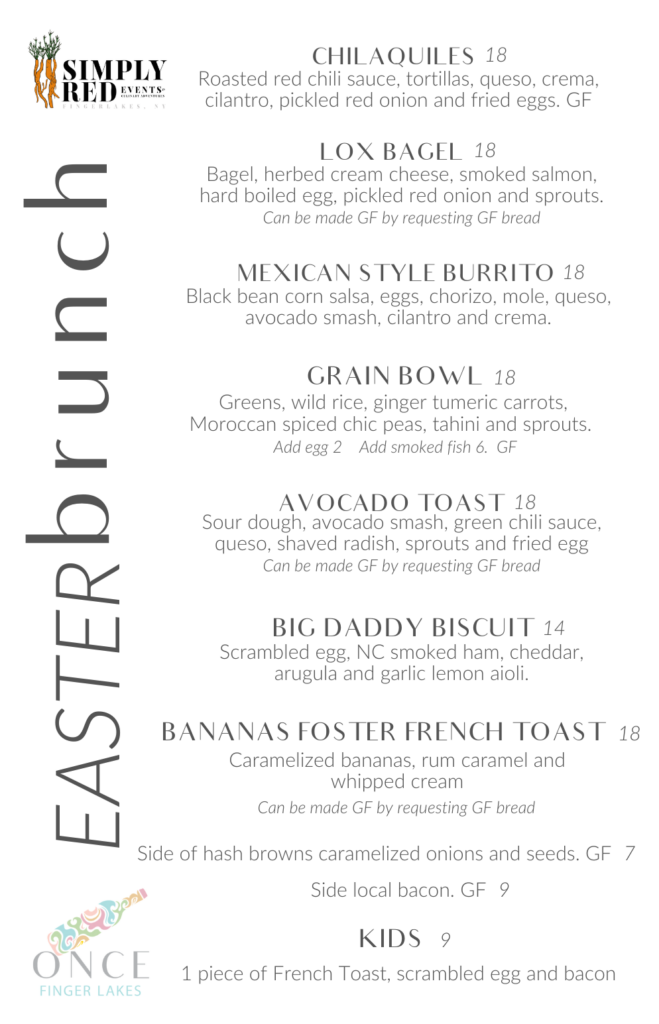 ---
Take a WSET certified Wine Course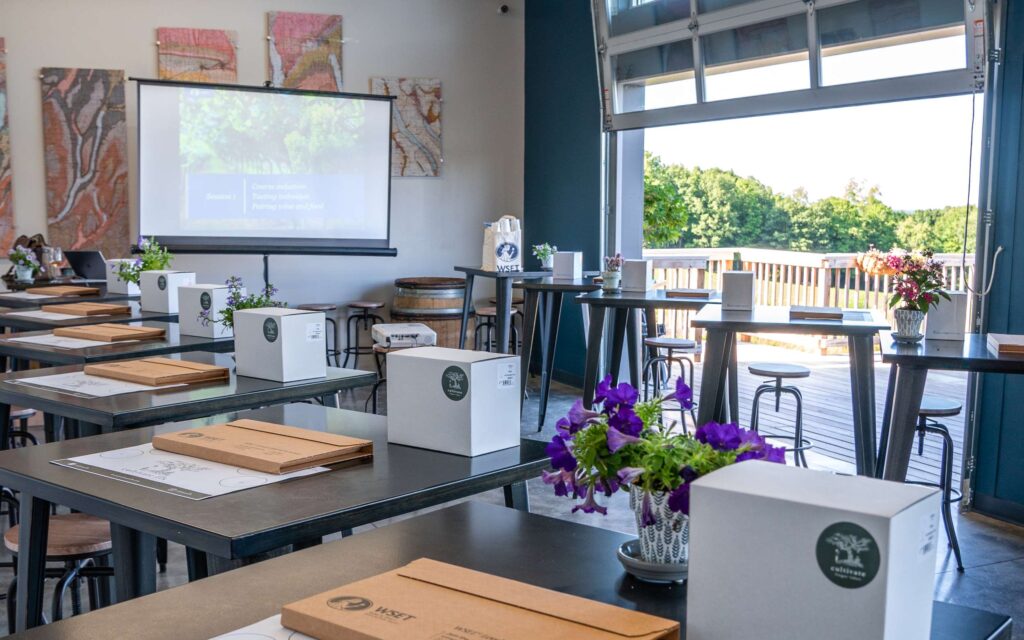 We partner with Cultivate FLX, one of the most exciting wine schools in the Finger Lakes to host engaging wine classes that'll take your wine knowledge to the next level. They are here to develop and foster wine knowledge and expertise for wine professionals and enthusiasts through the globally recognized Wine & Spirit Education Trust (WSET).

Not for nothing Wine Enthusiast Magazine included these courses in their article "Portugal, New York and Beyond: 8 Of the Coolest Places to Study Wine".
Coming in Summer 2023...
The 11th Hour Happy Hour
Once a month on Mondays
5.30pm-7.30pm
Join our Finger Lakes wine community for Happy Hour live music and specialty cuisines at our monthly event 'The 11th Hour'! Each month will focus on a different regional cuisine and feature a la carte dishes created by renowned Chef Samantha Buyskes.
The foods will be paired with FLX a la carte wines by the glass specials, with a different pair of our partnered wineries being featured each time. Meet and greet folks from the featured wineries.
Walk-ins welcome, but reservations are highly encouraged as our last events have been completely sold out! There's no table fee, the reservation fee is applied to your tab the day of the event.
---
2023 Season Dates:
April 17
May 29
June 19
July 3
Aug 7
Sept 25
Oct 9
Nov 13
---
Missing Chef Samantha's gourmet foods paired with some of the finest Finger Lakes wines? Try our signature Flights & Bites food and wine tasting experience where chef Samantha creates seasonal, farm to table gourmet bites.