11th Hour Happy Hour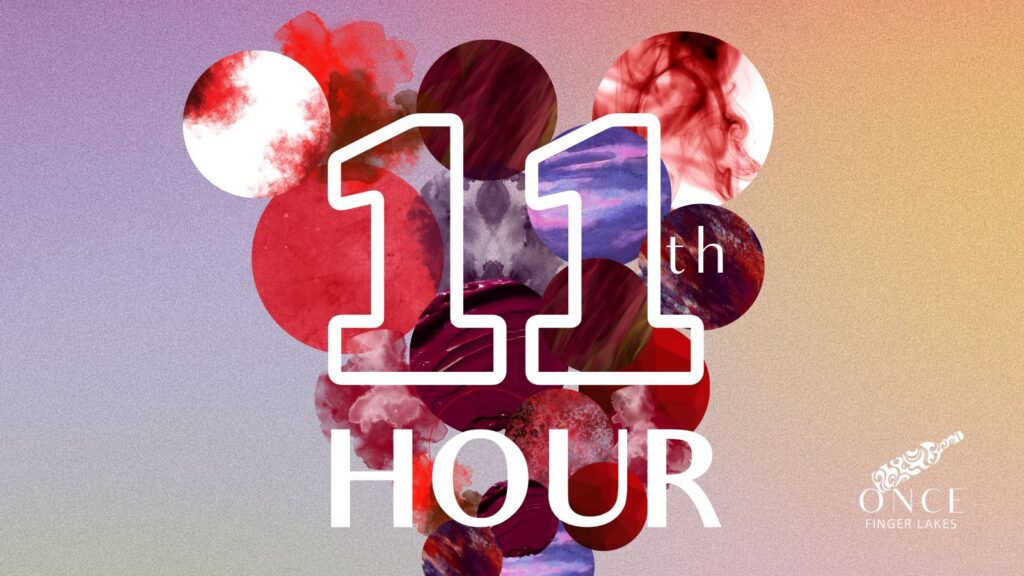 The Finger Lakes Region is always alive with exciting events. Our happy hours fall once a month on a Monday night… you might call it the eleventh hour. Join us for that off-peak at ONCE's "11th Hour."
The 11th Hour is a casual, fun event featuring a dynamic line-up of chef-prepared dishes, live music, and wine specials. Bring your family and friends (furry ones welcome too!) for a night at the lake. Reservations recommended, but not required.
Summer Brunches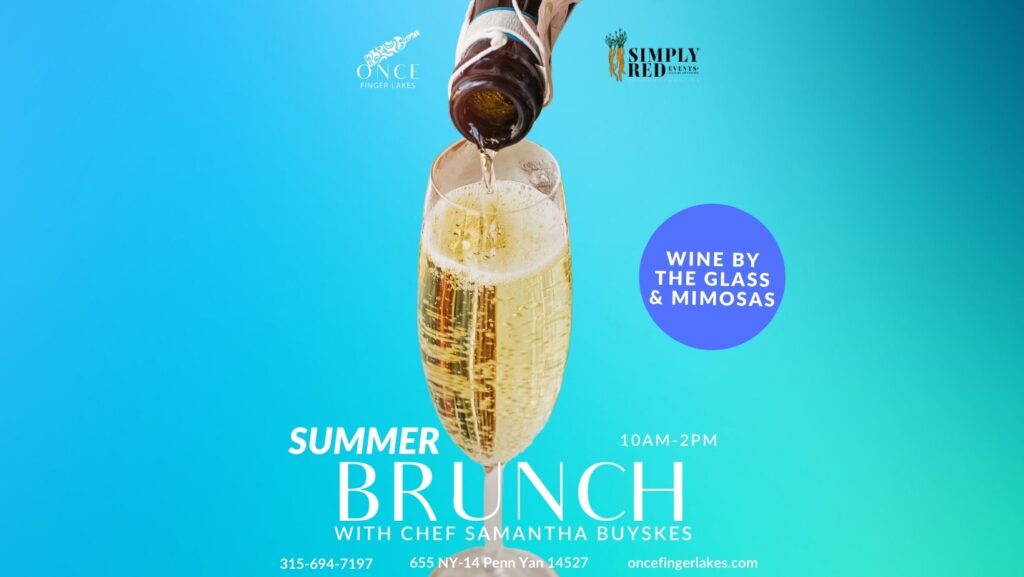 Join us at the Tasting Room for a morning of mimosas and all the brunch dishes you could ever dream of. Once a month on Sundays. Reservations recommended, but not required.
Formal Fire Table Wine Dinners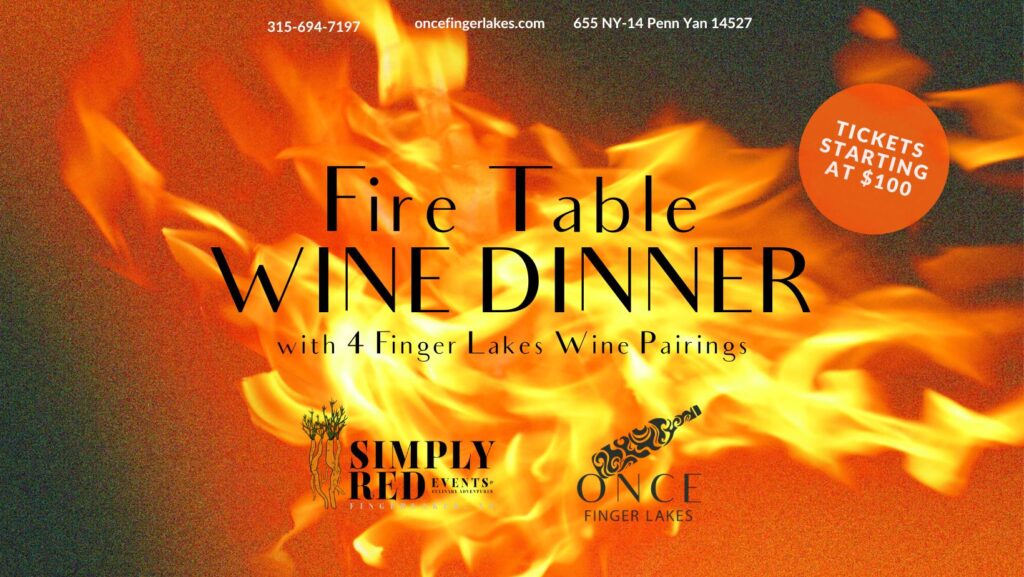 The Ultimate Finger Lakes Wine Pairing Experience. 3-course dinner including amuse-bouche and breath-taking views of Seneca Lake.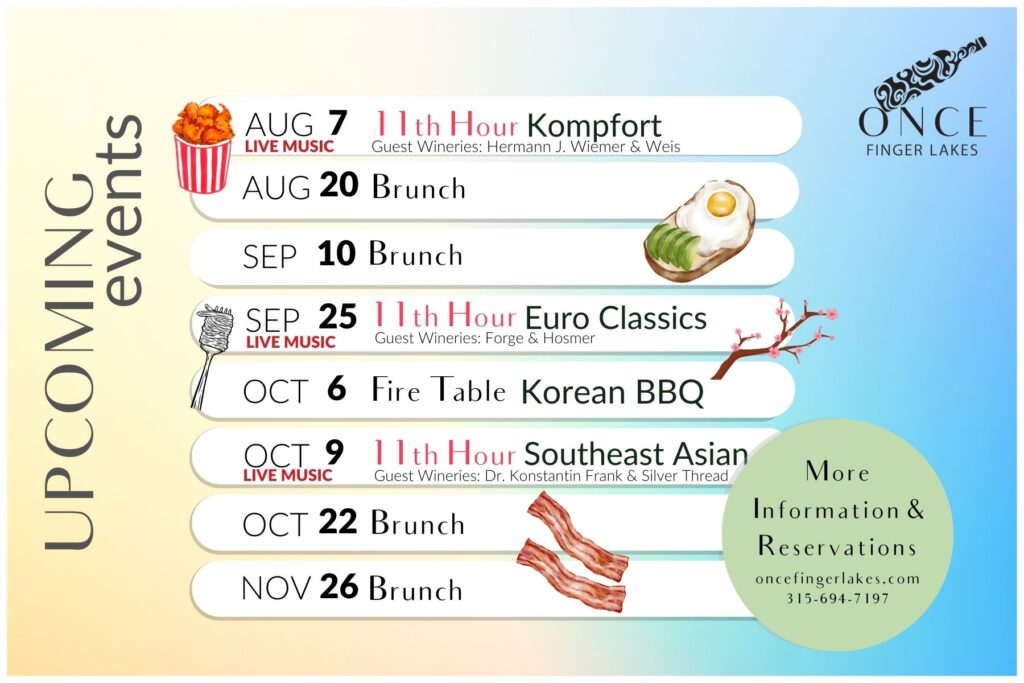 ---
Take a WSET certified Wine Course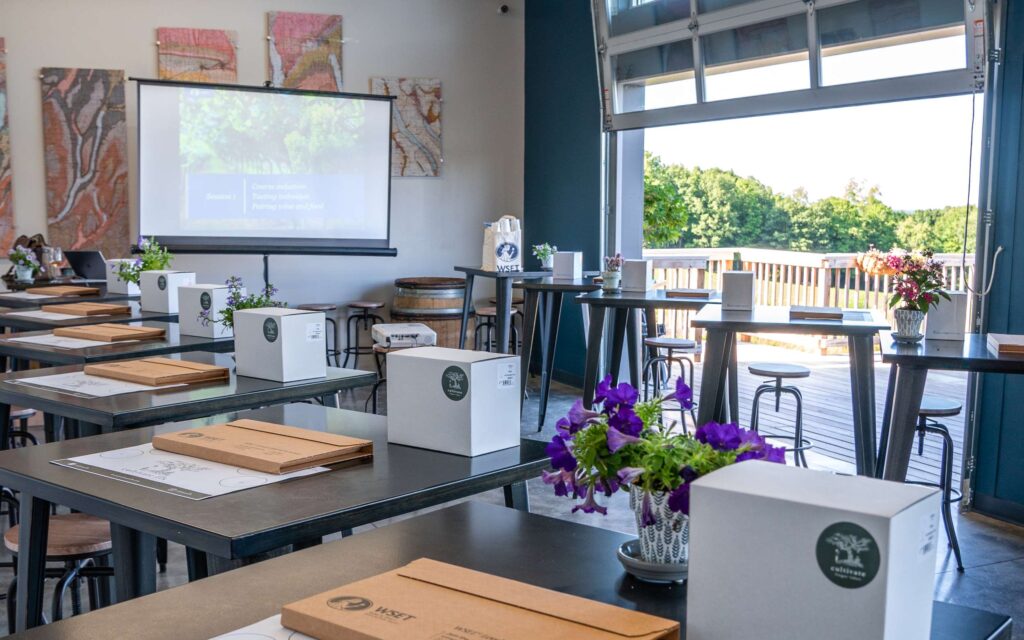 We partner with Cultivate FLX, one of the most exciting wine schools in the Finger Lakes to host engaging wine classes that'll take your wine knowledge to the next level. They are here to develop and foster wine knowledge and expertise for wine professionals and enthusiasts through the globally recognized Wine & Spirit Education Trust (WSET).

Not for nothing Wine Enthusiast Magazine included these courses in their article "Portugal, New York and Beyond: 8 Of the Coolest Places to Study Wine".
---