Weddings, Corporate Events, Family Gatherings
Whether you are looking to host a wedding, corporate event, rehearsal dinner, elopement or family gathering, allow us to make it one to remember. We are located in the heart of the Finger Lakes on beautiful Seneca Lake. Our tasting room, deck and expansive lawn with breathtaking views of the lake are the perfect setting for private events.
Venue with a view and a vision
We believe that no two private events are alike and that each of them should be as unique as the people hosting it. We will work with your event coordinator or event host to make your vision a reality. Professionalism, flexibility and above all, customization, is what sets us apart, tailoring each proposal to our guests' specific needs and wishes. The venue offers diverse areas to create the perfect atmosphere for any type of event. For instance, the tasting room offers the coziness that make winter events feel homey. Similarly, a tent on the lawn is the unbeatable spot for a warm summer reception. Our beverage experts will be delighted to create a beverage package that suits your needs.
Located in the heart of the Finger Lakes
Only 9 miles south of Geneva or 8 miles east of Penn Yan, we are a scant 10-minute drive from the Finger Lakes' main hubs for accommodation, shopping and dining. Once Finger Lakes' modern facility is nestled within an 8-acre property that overlooks the lake and offers expansive lawns for entertaining.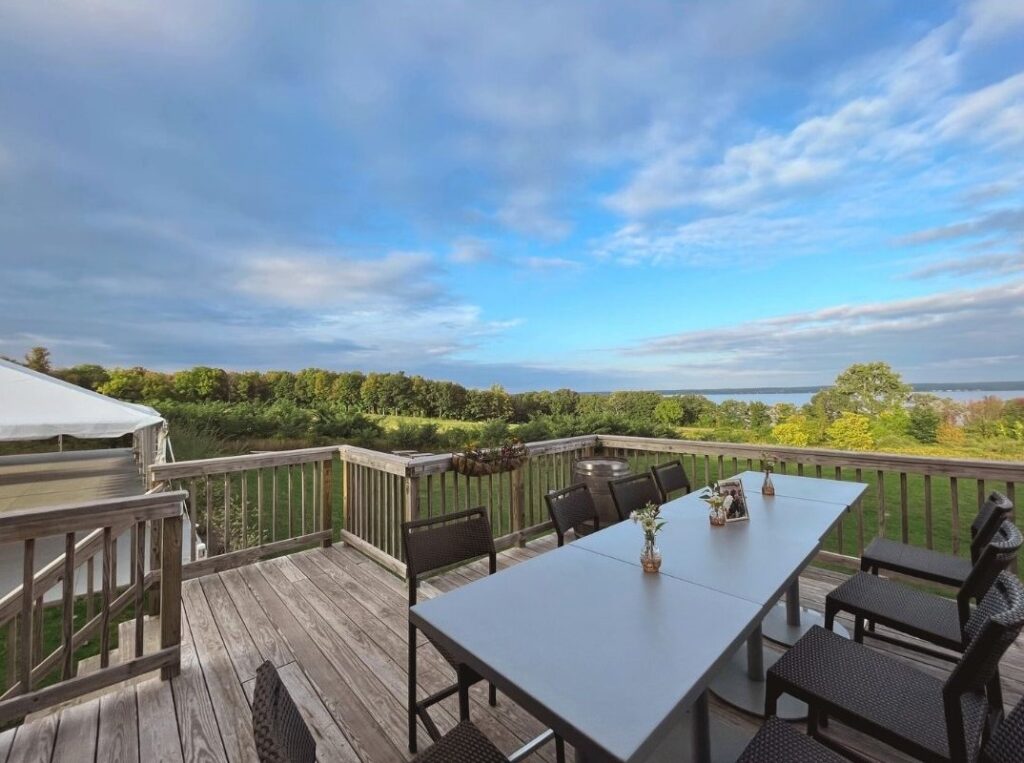 Contact us for a customized quote, check dates availability, or to schedule a tour.
For a customized quote, please include your anticipated guest count and target date of event.