Explore a Variety of Top-Notch Wines from the Finger Lakes
Whether you are a connoisseur or new to wines, you are coming to the right place. Indulge with a variety of wines selected from some of the most notable wineries in the region. With an emphasis on showing you the breadth and depth of the region, we upgrade the conventional sip and swish tasting to a true discovery journey. Choose from our unique Flights & Bites or regional Discovery FLX tasting flights, stop by for a glass of wine, or pick up a bottle (or two) for the road.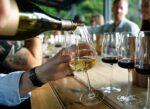 Discovery FLX
Allow approximately ½ hour | $17-$19 per person
This series of flights is designed for those who prefer traditional tastings. We have created groupings of wines organized around central themes. Each of these themes showcases a different characteristic or style of wines that are produced in the Finger Lakes region.
View Flights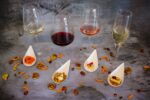 Flights & Bites
Allow approximately 45 minutes | $29-$31 per person
Our signature Food & Wine Pairing Tasting Experiences around curated themes. We partner each wine with a locally-sourced small bite meant to illustrate pairing possibilities. In addition to showcasing classic, year-round, gourmet foods, we partnered with renowned chef Samantha Buyskes to offer every month a unique, creative pairing highlighting seasonal ingredients.
View Flights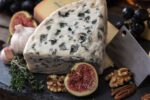 Stay For a Snack & a Glass of Wine
We're more than just a tasting room. All of the wines you taste are also available by the glass, and are best enjoyed on the deck with scenic lake views and good company. If you're feeling snacky, pair your wine with small bites from our seasonal menu or a variety of charcuterie boards stacked with meats, cheeses, and preserves from local producers. 
Seasonal Menu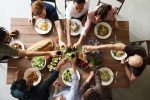 Events & Happenings
Here at Once, we want to provide experiences that appeal to a diverse array of interests. From music and food to health and wellness, click here to see our current calendar of events.
Events
Reserve Your Seat
We encourage reservations for groups of 6 or more.