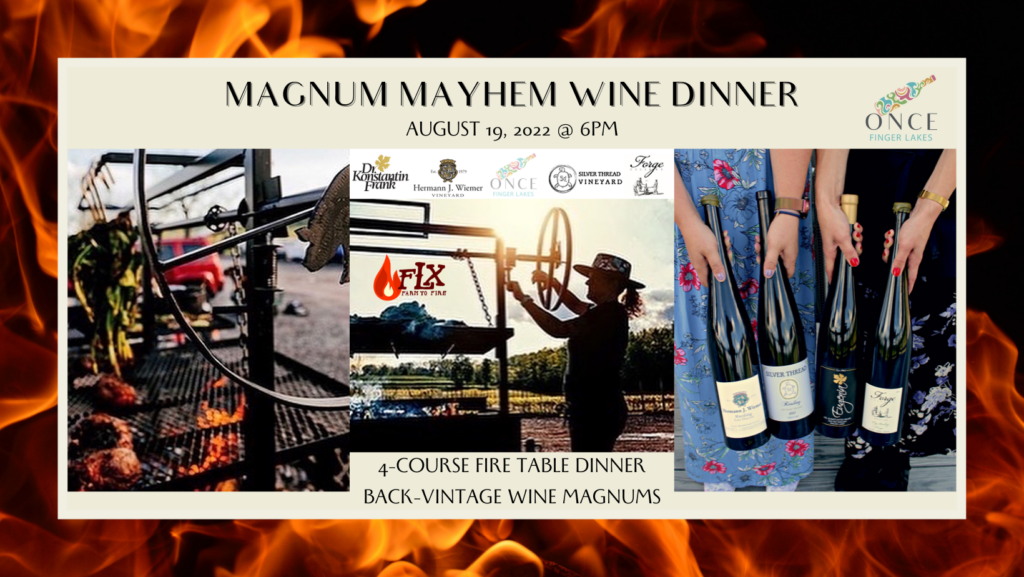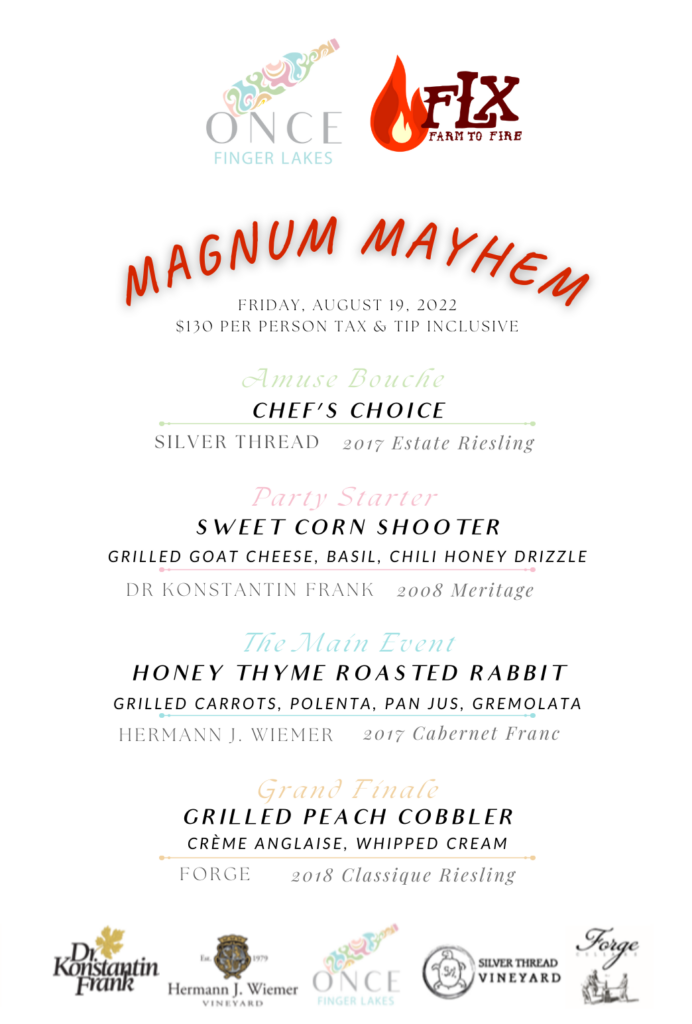 The 11th Hour Happy Hour
Every first Monday of the month (May – October)
5.30pm-7.30pm
Join our Finger Lakes wine community for live music and specialty cuisines at our monthly event 'The 11th Hour'! Each month will focus on a different regional cuisine and feature a la carte dishes created by renowned Chef Samantha Buyskes.
The foods will be paired with FLX a la carte wines by the glass specials, with a different pair of our partnered wineries being featured each time.
Walk-ins welcome, but reservations are highly encouraged. Reservation guarantees a table and additional wine pour with purchase of the Featured Flight. There's no table fee, the reservation fee is applied to your tab the day of the event.