Once a month on Sundays from 10am – 2pm
November 26 — Cancelled
---
Pair mimosas and your favorite Finger Lakes wines with dishes like avocado toast, Mexican styled burritos, fresh french toast, and more. Join us for our monthly brunch by Chef Samantha Buyskes.
Walk-ins welcome, but reservations are highly encouraged.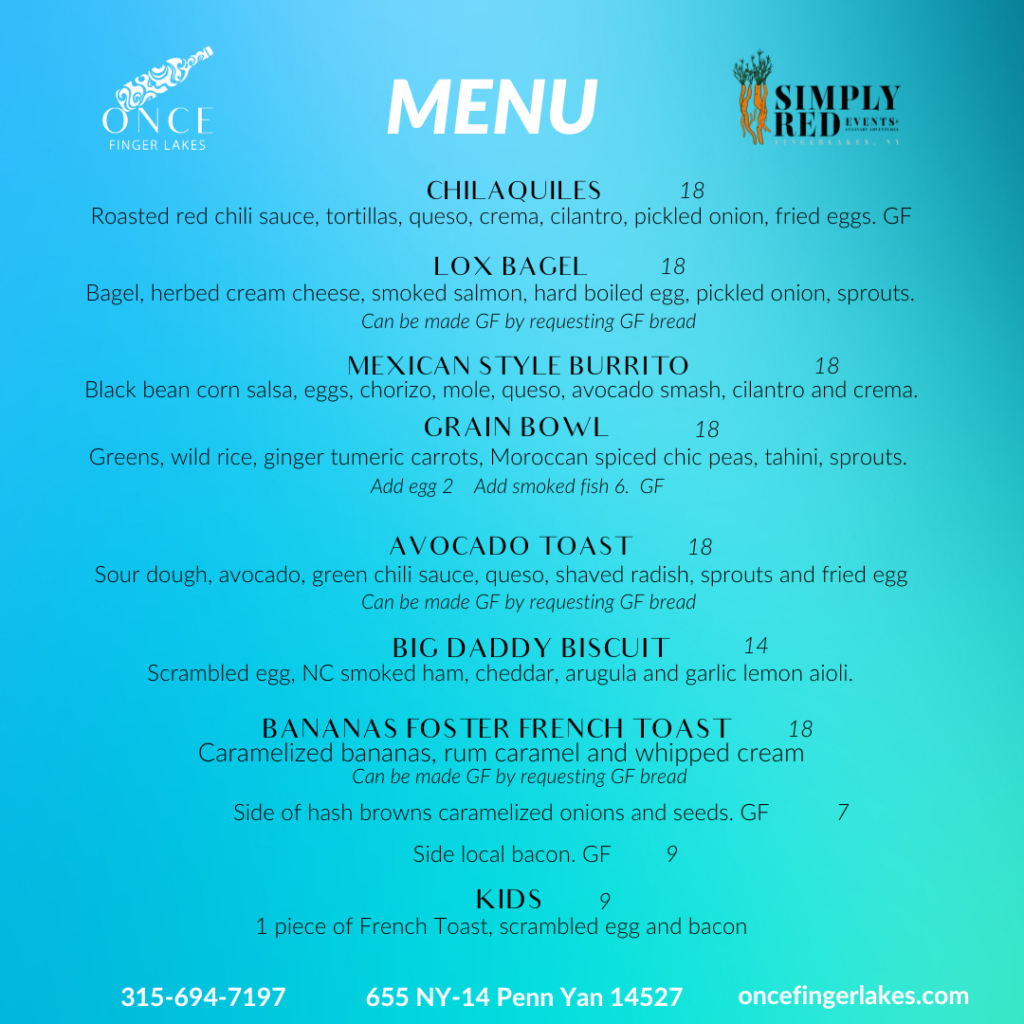 Missing Chef Samantha's gourmet foods paired with some of the finest Finger Lakes wines? Try our signature Flights & Bites food and wine tasting experience where chef Samantha creates seasonal, farm to table gourmet bites.